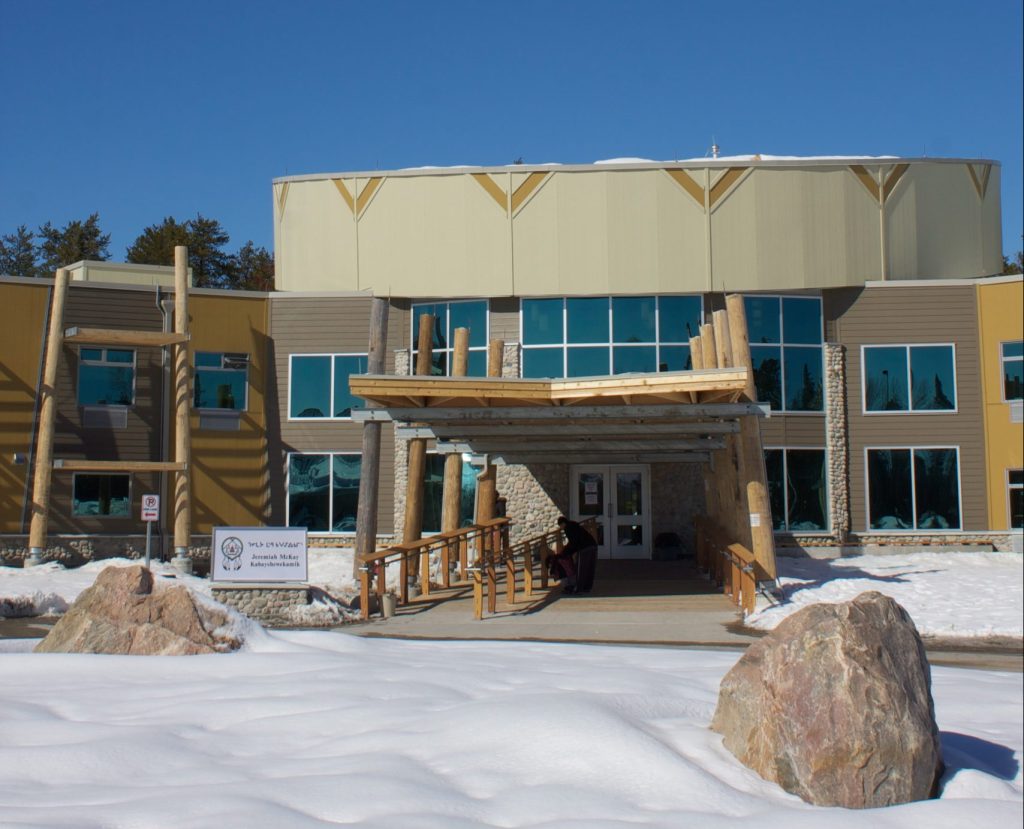 History of SLFNHA Hostels in Sioux Lookout
Following the establishment of SLFNHA's Client Services Department in 1995, a 39-bed hostel was opened on 7th Avenue.
In response to growing demand for hostel services, the Sioux Lookout area Chiefs and SLFNHA began planning for a new hostel in 1997.

In June 2006, the hostel on 7th Avenue was closed due to health and safety concerns. During that time, clients stayed at locals hotels. Several years of planning saw construction begin in 2008.
The new facility, named the Jeremiah McKay Kabayshewekamik opened its doors to clients in February 2011. The hostel was named after Jeremiah McKay, a respected member of Kasabonika Lake First Nation and a passionate crusader for health care. Kabayshewekamik means "a place of rest" in the Anishinabe language.
The vision for the Jeremiah McKay Kabayshewekamik hostel is to create a warm, welcoming and secure place for clients traveling to Sioux Lookout for medical appointments. The vision and design of the facility was determined through input from a large number of stakeholders, including First Nation members, Chiefs, Health Canada and the Government of Canada, Elders, youth, hostel staff, families, the Municipality of Sioux Lookout and the Sioux Lookout Meno Ya Win Health Centre.